School Based Apprentice success story - Thomas Phillips and Adelaide Hills Toyota
Posted on 28 October 2019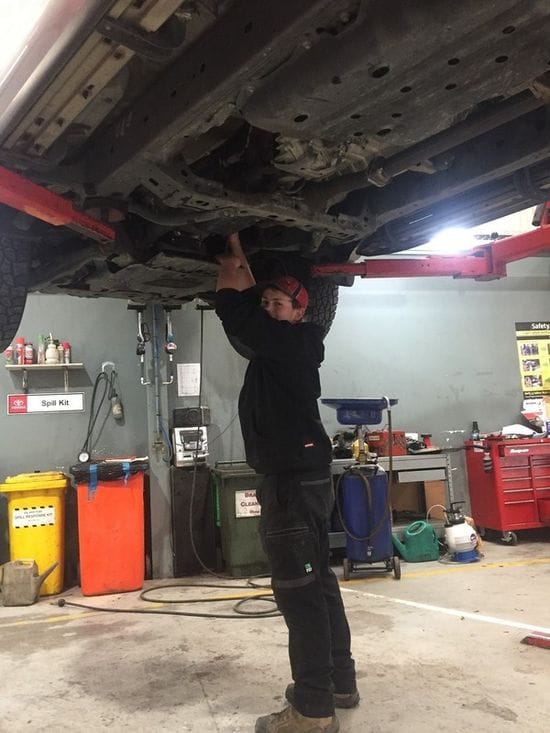 The excerpt below from the St Francis de Sales College newsletter highlighted the successful placement of Thomas with one of our valued Host employers, Adelaide Hills Toyota:
"Thomas Phillips has recently commenced his automotive School Based Apprenticeship. Thomas is employed by Statewide Group Training (SA) Inc and his host employer is Adelaide Hills Toyota. Thomas has been working towards his goal of employment in the Automotive Industry for the past three years. Thomas starting with undertaking a VET course in Year 10. We wish Thomas every success with pursuing his goals and greatly appreciate local businesses, such as Adelaide Hills Toyota, who support our students.
Michelle Bloom VET Coordinator
Melissa Schubert Careers Coordinator"
Our Adelaide Hills Regional Manager, James Vaninetti, is rapt that Thomas is going to get a great career start with a business that is committed to its staff and customers at all times.