Posted by Statewide Group Training SA on 31 July 2019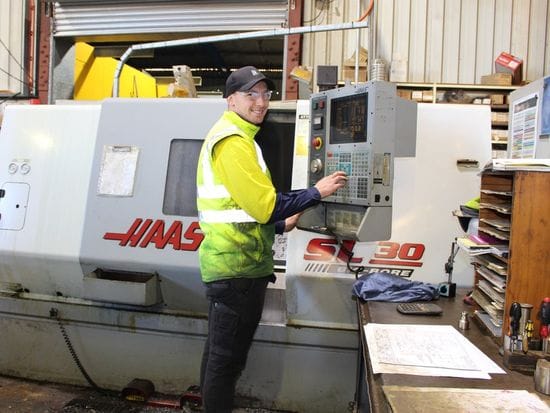 Graeme Swan is a real success story advancing from his Certificate 3 in Engineering (Mechanical Trade) to Diploma of Engineering Advanced Trade, thanks to the great support of Stephen Richter and Hugh Richter of SJ Cheesman.
Graeme remarked that he is excited with the skills and experience he is learning on the job whilst undertaking further study.
Statewide's Regional Manager for Spencer Gulf, Far North & Eyre, Tracy Northcott, highlighted we are proud to see local businesses investing to upskill local workforce and to see a career being advanced through Apprenticeships. Graeme is an outstanding dedicated Apprentice who is keen to succeed in his engineering career.