Farming Success In Mid North
Posted by Statewide Group Training SA on 31 August 2021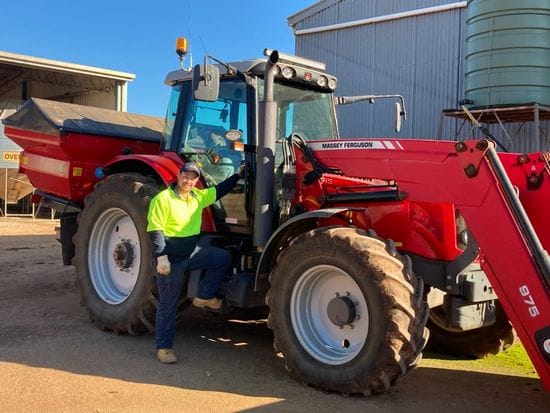 Cody Robson commenced his Farming Traineeship with Statewide Group Training in 2015 and successfully completed in 2018. Cody has remained with Host Employer Crawford Park Pty Ltd employed through Midstate Employment labour hire.
An agricultural career appealed to Cody at school as he wanted to work with heavy machinery and tractors and has enjoyed increasing his knowledge in cropping, chemicals and the jobs required during certain times of year. Cody enjoys everything about his job, including the fresh air and reinforced this by stating there isn't a job he doesn't like doing.
Scott from Crawford Park advised the benefit of partnering with Statewide Group Training and Midstate Employment to employ staff has meant 'everything is taken care of for me, timesheets, holidays, WHS, it's all dealt with and regular cheery visits from Tracy our SGT Midstate Regional Manager'.
Statewide Group Training will be at the Yorke Peninsula Field Days 28th-30th September 2021 and look forward to discussing how we can assist you with Apprentices and Trainees.
Author:
Statewide Group Training SA