Our New Website is Now Live!
Posted by Statewide Group Training SA on 2 May 2019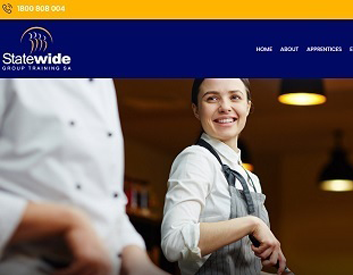 We are very excited that we have launched our NEW WEBSITE!
Statewide Group Training (SA) Incorporated is an independent, community-based not for profit organisation that has been servicing the employment and training needs of Apprentices and Trainees, business and industry since 1988.
Statewide is one of the largest employers of Australian Apprentices (Apprentices & Trainees) in South Australia.
Author:
Statewide Group Training SA