Caitlin Barnett &The Red Cross - a real success story!
Posted by Statewide Group Training SA on 3 July 2019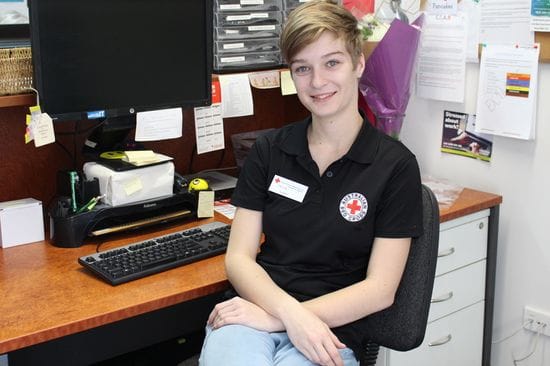 Caitlin Barnett (pictured) is currently undertaking and making a huge success of her School Based Traineeship, Certificate 3 in Business, with Host Employer Australian Red Cross Society whilst studying Year 12.
Australian Red Cross Society Regional Manager for Eyre Peninsula, Kerry Schubert, has heaped praise on the performance and commitment of Caitlin who has not missed a day of work since she commenced her administration role. Kerry states that Caitlin has proven to to be an extremely reliable, punctual, and happy, vibrant person who enjoys her job immensely and loves being mentored.
Caitlin is also a very proud Aboriginal woman and she interacts really well with the staff, volunteers and visitors at the Red Cross, freely admitting that she loves every part of her job, wearing her badge and uniform with great pride.
Kerry also says that Caitlin is a pleasure to have in the office and is always willing to assist others or to work on her own to complete tasks.
Statewide's Regional Manager for Spencer Gulf, Far North & Eyre, Tracy Northcott, highlighted Caitlin has grown in confidence since commencing this Traineeship and it has been wonderful to see her challenge herself to achieve. We are proud to be part of the Australian Red Cross Society Traineeship program advancing our local youth!
Author:
Statewide Group Training SA