Posted by Statewide Group Training SA on 16 February 2021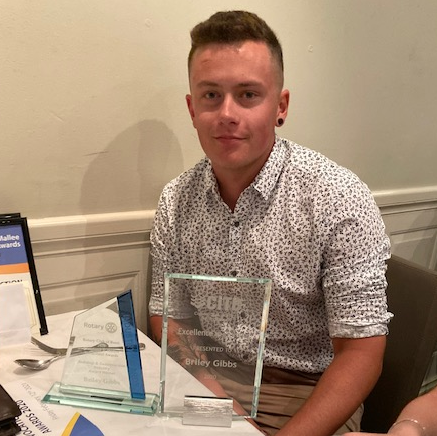 Briley Gibbs won 2020 CITB Industry Award and Runner-Up Apprentice of the Year 2020 at Riverland and Mallee Vocational Awards on Friday 12 February 2021.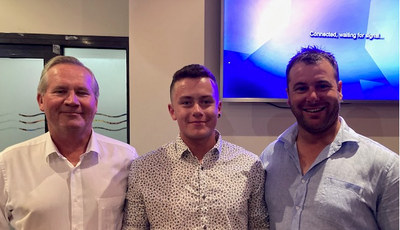 Carpentry apprentice Briley Gibbs, centre of picture, wins Runner-Up Apprentice of the Year 2020 at the 2021 Riverland & Mallee Vocational Awards.
Also in the picture on the right is Briley's Host Employer, Ben Williams of Ben's Constructions, who has been a massive support and mentor for Briley throughout his apprenticeship. Greg McLean, Statewide's SA Regional Manager (on the left in the picture) was rapt that Briley deservedly won Runner-Up for Apprentice of the Year.
Briley commenced his apprenticeship with Statewide as a school-based apprentice.
Ouside of work, Briley is also a high achiever - winning the 30hp standard class in the Riverland Dingy Derby with a close friend.